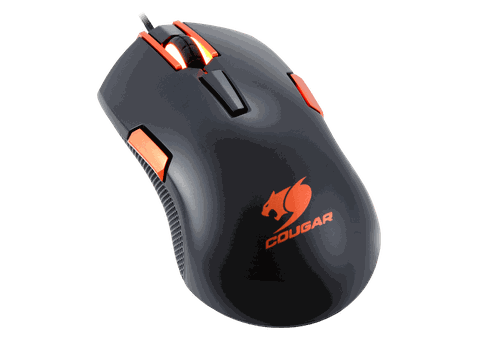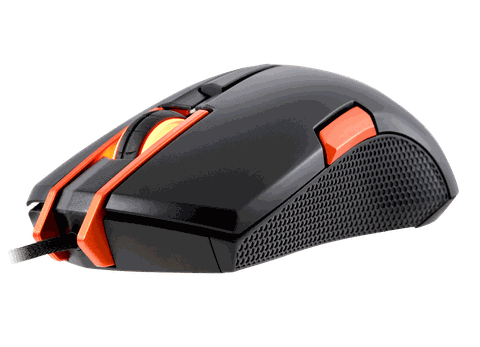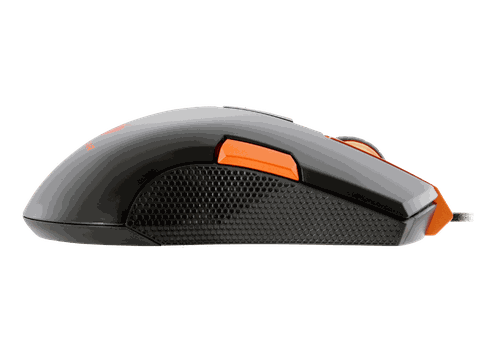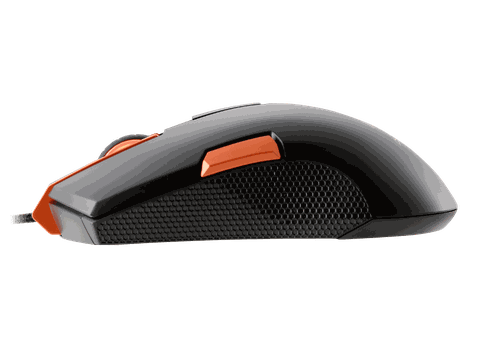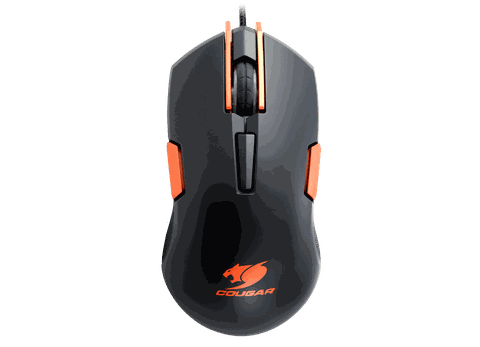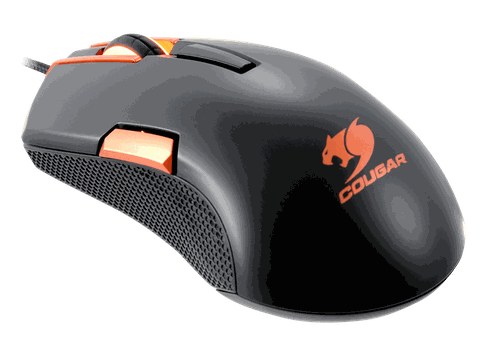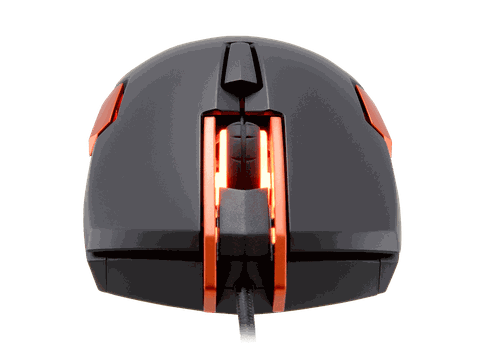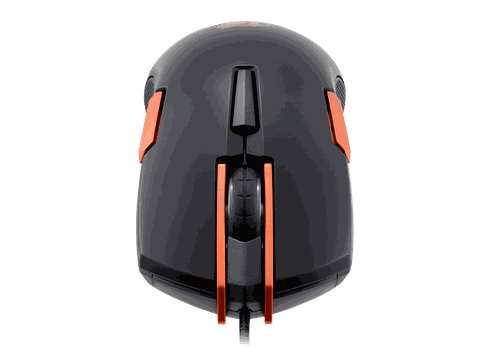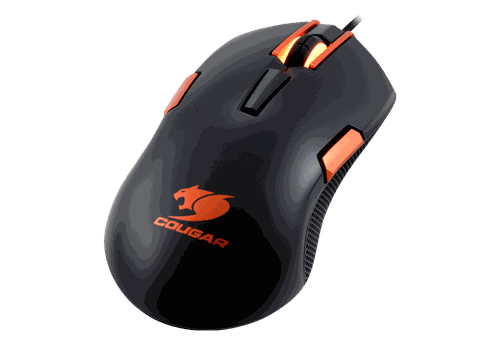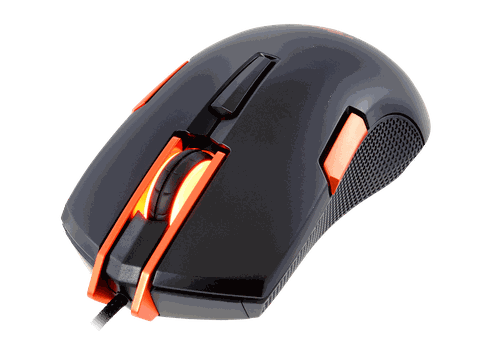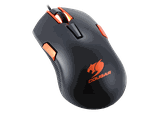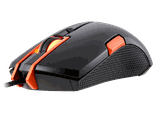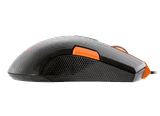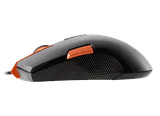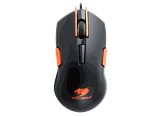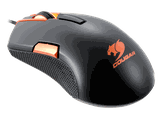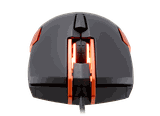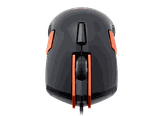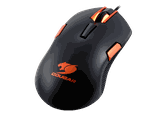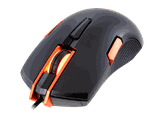 Cougar 250M Optical Gaming Mouse Black
Cougar 250M Optical Gaming Mouse Black
Overview
Full Control
COUGAR 250M is a smartly designed affordable choice for those who want a quality gaming mouse that provides high end functionality such as the possibiltiy to define the functions of all its buttons and storing on-board up to 3 configuration profiles. That all this comes in an ambidextrous design and with an extremely affordable price tag is nothing less than a full revolution.
Quality First
Before discussing functionality and features, any decent gaming mouse has to perform well when it comes to its basic components: Does it have a good sensor? Does it offer a good response? 250M excels at both. Its ADNS-3050 High Precision Optical Gaming Sensor provides you all the accuracy you need, and its 1000Hz polling rate brings you a 1ms response time. This is all you need to make sure your skill will be fully unleashed.
Rich Functionality and Customization
COUGAR 250M brings you a set of features almost unheard of in gaming mice of its price range. Full customization of all the mouse's buttons, possibility of setting up different backlight colors for each configuration profile and many other options. All these settings can be stored in COUGAR 250M's on-board memory, which will allow you to bring up to 3 full configuration profiles anywhere you go. This set of features, previously available only in high end gaming mice, just became extremely affordable with COUGAR 250M Gaming Mouse.


Ambidextrous Gaming Design
COUGAR 250M is one of the extremely few gaming mice that can be used comfortably and effectively by both left handed and right handed users. It has been designed so as to maximize comfort and allow the user to effectively perform all the quick and precise movements required during gaming. Two extra buttons (the COUGAR Thumb Paddles) are available on both sides of the mouse, easily accessible for both left and right handed users. No eccentric designs, no uncomfortable office mouse style designs, just a shape born for gaming.


Features
OMRON MICRO SWITCHES

OMRON Switches provide absolute accuracy and an incredibly long life: With guaranteed minimum of 5 million clicks, this gaming mouse is going to serve you well for a long time.

ON-THE-FLY DPI ADJUSTMENT

COUGAR 250M Gaming Mouse allows you to select the best DPI mode for each game, and to switch DPI levels on the fly with the conveniently located DPI switch button.

BRAIDED CABLE

A solid, reliable braided cable enhances your gaming mouse's durability.

16.8 MILLION COLOR SCROLL WHEEL BACKLIGHT

The scroll wheel's RGB backlight can be configured using the COUGAR UIX System.This will allow you to select a different color for each configuration profile, allowing you to know instantly the set of functions you are using.

ANTI-SLIP FLANKS

No matter how intense a gaming session is, you usually don't want to launch your mouse with a fast movement. 250M's Anti-Slip Flanks help you getting a more stable grip.

PREMIUM PRO-GAMING SURFACE

Enhanced comfort and stability for gaming.

1000HZ POLLING RATE / 1MS RESPONSE TIME

1000Hz Polling Rate: Absolute control, amazing response time. No control lag. Only victory.

COUGAR THUMB PADDLES (PROGRAMMABLE)

The 250M Core´s thumb paddles (one in each side for both right and left handed users) allow you to access extra functions at an amazing speed.

AMBIDEXTROUS GAMING DESIGN

Designed with the collaboration of pro gamers, the 250M´s design is, both visually and ergonomically, unique.
Quality Comes First
4000 DPI Sensor 1000Hz Polling Rate
COUGAR 250M's ADNS-3050 Optical Sensor gives you all the precision you need to enjoy gaming, while its 1000 Hz polling rate and 1ms response time ensure an instant response to your commands. All the precision and speed you need to unleash your full power.
1 Hand 21 Functions
High End Gaming Functionality
COUGAR 250M brings you high end gaming functionality previousy available only in high end gaming mice. All of its 6 buttons' functionality can be fully defined by the user. All of this amazing functionality can be easily configured through COUGAR UIX. Once defined, up to three full configuration profiles can be stored in 250M's on-board memory, allowing you to access up to 21 functions directly from your gaming mouse.
All the power you need.
Ambidextrous Gaming Design
Designed with the collaboration of pro gamers, the 250M´s design is, both visually and ergonomically, unique. Its ambidextrous gaming design will allow both left and right handed users to feel totally at ease and fully enjoy their gaming sessions.
Specifications
Product name
COUGAR 250M Gaming Mouse
Sensor
ADNS-3050 Optical gaming sensor
Resolution
500/1000/1250/1750/2000/4000 DPI
Grip type
Ambidextrous
Polling rate
1000Hz / 1ms
On-board memory
YES
Software
COUGAR UIX™ SYSTEM
Programmable buttons
6
Switching
OMRON gaming switches
Profile LED backlight
16.8 million colors
Frame rate
6600 FPS
Maximum tracking speed
60 IPS
Maximum acceleration
20G
Interface
USB plug
Cable length
1.8m Braided
Dimension
135(L) X 68(W) X 42(H) mm
5.31(L) X 2.68(W) X 1.65(H) Inch
Weight
100g (0.22 lb)
System Requirements
Windows XP 32bit / 64bit
Windows Vista 32bit / 64bit
Windows 7 32bit / 64bit
Windows 8 32bit / 64bit
Windows 8.1 32bit / 64bit
Dimension