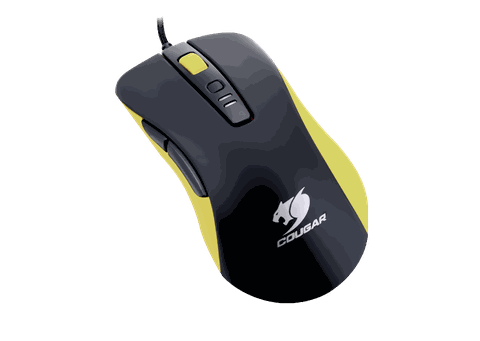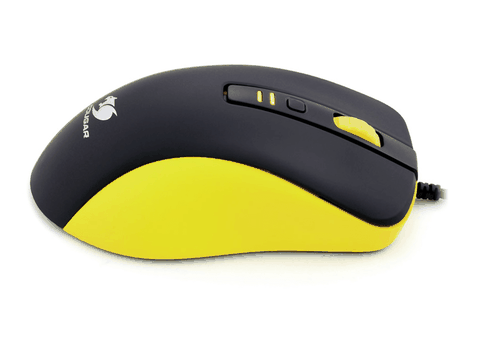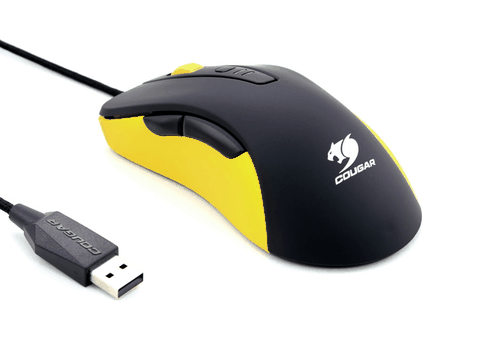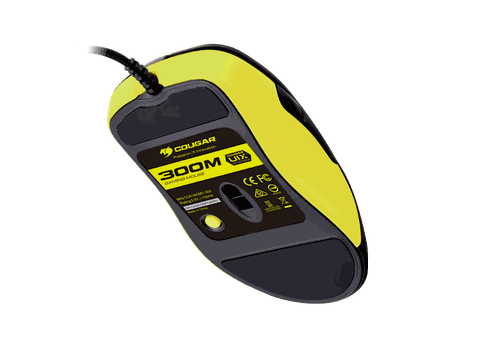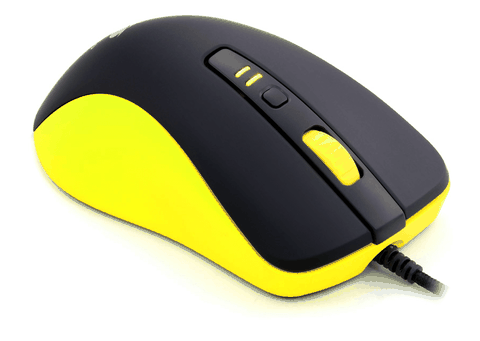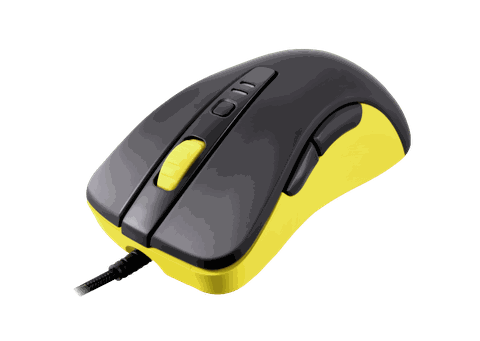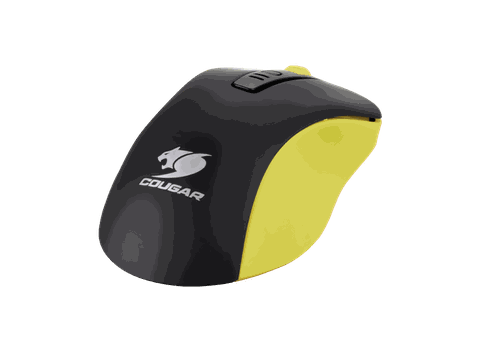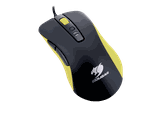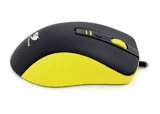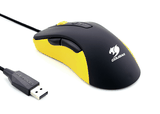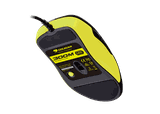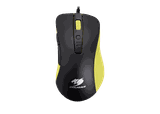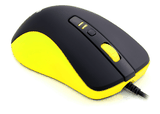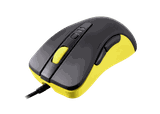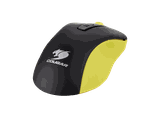 Cougar 300M Optical Gaming Gears Yellow
Cougar 300M Optical Gaming Gears Yellow
Overview
Smooth & Lethal
The COUGAR 300M is a professional level gaming mouse that addresses directly gamers' needs. Its powerful appearance is the face of a state-of-the-art technology device that excels in all areas.

Internally, its 4000DPI sensor provides reliable and accurate control even for competitive pro gaming standards, while its 1000Hz polling rate ensures an extremely fast reaction time. In addition, its OMRON switches guarantee an incredibly long life of at least 5 million clicks.

Those features would by itself would make the 300M a great mouse, but its virtues do not stop here. Its 7 fully programmable and ergonomically located buttons are designed to make them easily accessible and at the same time prevent accidental or erroneous clicks. Its 16.8 million color LED backlight will allow you to easily identify the configuration profile you are using and customize its appearance. Finally, its soft-touch surface makes it comfortable and gives you full control.

All the functions can be managed with the COUGAR UIX™ System, a convenient and extremely powerful device management suite that will unleash all the power of your COUGAR devices. The 300M's on board memory will allow you to bring with you up to three full configuration profiles and use them wherever you go.
Features
ALPS ENCODER

The ALPS encoder and the rubberized scroll wheel provide an extremely accurate tactile feedback.

OMRON MICRO SWITCHES

OMRON Switches provide absolute accuracy and an incredibly long life: With guaranteed minimum of 5 million clicks, this mouse is going to serve you well for a long time.

ON-THE-FLY DPI ADJUSTMENT

Allows the user to quickly switch between different DPI settings on the go.

MULTI-COLOR DPI & PROFILE BACKLIGHT SYSTEM

Choose 1 out of 16.8 million colors and set a unique color to each profile.

4000 DPI ULTRA-PRECISE GAMING SENSOR

300M's ADNS-3090 sensor provides reliable and accurate control even for competitive pro gaming standards.

1000HZ POLLING RATE / 1MS RESPONSE TIME

1000Hz Polling Rate: Absolute control, amazing response time. No control lag. Only victory.

SOFT TOUCH SURFACE

Provides optimal control and comfort to gamers.

MODE CYCLE BUTTON

A dedicated button is conveniently placed under the mouse to allow you to switch between different configuration profiles (or any other function you might want to assign to it)

GAMING MOUSE FEET

The high quality mouse feet provide a smooth yet accurate experience.

7 PROGRAMMABLE BUTTONS

Reassign commands or macros to any of the ergonomically located 7 programmable buttons and access up to 21 functions directly from the mouse.

ON-BOARD MEMORY: PERSISTENT PROFILES

Storage for up to 3 profiles on the mouse. Allows the user to bring his full configuration to another PC without further configuration.

ERGONOMIC RIGHT-HANDED DESIGN

Tested by pro gamers, this mouse´s design has been created to allow you to fuse mouse and hand into an accurate, fast-moving being.

BRAIDED CABLE

Sturdy and durable solution for gaming.
Precise and Fast
4000 DPI Sensor 1000Hz Polling Rate
COUGAR 300M's ADNS-3090 sensor provides you with the precision you need to reach the top of the competitive gaming food chain, providing always the right level for each user. In addition, the 1000 Hz polling rate and 1ms response time ensure an instant response to your commands. In short, 300M will be as quick and precise as you can be.
1 Hand 24 Functions
7 Fully Configurable Buttons
The 7 buttons located in carefully selected areas of the mouse (included one for DPI or Profile switching located under the mouse to prevent accidental clicking) and the 3 configuration profiles the mouse can store on board mean that you can use up to 24 functions with a single hand.
Everything you need.
COUGAR UIX™ Device Management System + Internal Memory
Configure a myriad functions intuitively and bring them with you.
Set the functionality of all the buttons, assign pictures to profiles for graphical recognition, store macros and share them, all with a very convenient and intuitive interface. The 300M´s internal memory will then allow to bring up to 3 full configuration profiles anywhere you go.
Real Gaming Design
The COUGAR 300M's design has been thought so that it adapts optimally to gamers' hands. For every gamer, comfort is a key aspect of a mouse: If you don't feel good, you cannot unleash all your potential. 300M is here to provide the best tool to support you in your gaming career.
Specifications
Product name
COUGAR 300M Gaming Mouse
Sensor
ADNS-3090 Optical gaming sensor
Resolution
400 / 800 / 1200 / 1600 / 2000 / 2400 / 3200 / 4000 DPI
Polling rate
1000Hz / 1ms
On-board memory
Yes
Software
COUGAR UIX™ SYSTEM
Programmable buttons
7
Encoder
ALPS
Switching
OMRON gaming switches
Profile LED backlight
16.8 million colors
Frame rate
6400 FPS
Maximum tracking speed
60 IPS
Maximum acceleration
20G
Interface
USB plug
Cable length
1.8m Braided
Dimension
125(L) X 70(W) X 39(H) mm
4.92(L) X 2.76(W) X 1.54(H) Inch
Weight
95g (0.21 lb)
System Requirements
Windows XP 32bit / 64bit
Windows Vista 32bit / 64bit
Windows 7 32bit / 64bit
Windows 8 32bit / 64bit
Windows 8.1 32bit / 64bit
Dimension