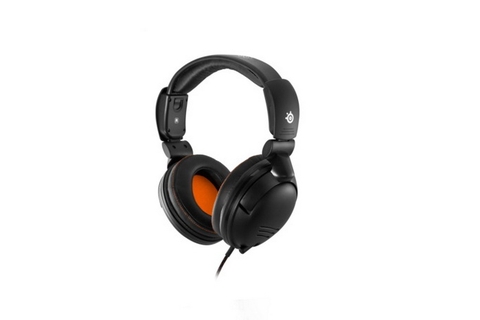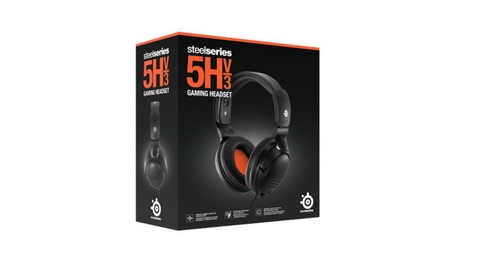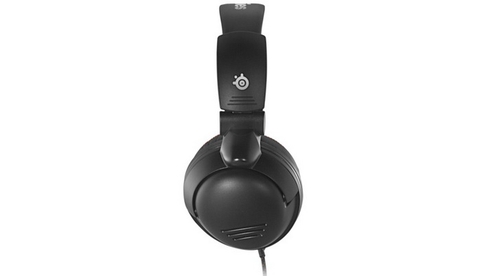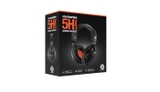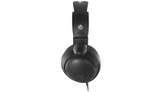 SteelSeries 5HV3 - Gaming Headset
Thương hiệu : SteelSeries |
SteelSeries 5HV3 - Gaming Headset
Engineered for Performance
SteelSeries 5Hv3
Most recognized for its tournament and award-winning, gaming audio performance and portability, the SteelSeries 5Hv2 was one of the most talked-about headsets on the tournament circuit. The new 5H now features the newest generation of SteelSeries audio drivers with a custom-engineered soundscape for clear and detailed sound without distortion.
---
SteelSeries Audio
Building on the historic SteelSeries audio tradition, a custom-engineered soundscape features a wide dynamic range, which makes it possible for 5Hv3 to deliver a balanced and linear tournament-grade advantage.
Powerful, detailed audio experience via tournament grade, next generation SteelSeries audio drivers that feature a wide dynamic range that allows you to hear all levels of your audio: lows, mids, and highs. Our audio engineers custom-engineered the soundscape for the best possible gaming experience. Advanced components like high grade mylar film to further perfect the sound with added clarity and no distortion.
Retractable Microphone
The 5Hv3 features a retractable microphone system. Pull it out when you need it. Hide it in the left earcup when you don't.
In-line controls
The double braided cable gives the 5Hv3 increased durability and also features an integrated volume controller on the cord also offers a microphone mute switch, all for instant control without having to navigate through software settings.
Swappable cable system
The ends of the 5Hv3 are swappable so that you can use your headset with your PC, Mac®, phones and tablets.
A mobile end with a single 3-pole 3.5mm jack and a PC cable with a 3.5mm headphone jack and a 3.5mm microphone jack have both been included.
Extended Comfort
Extra-padded, soft all-leather design provides extended comfort and passive noise reduction.
Easy to carry
The SteelSeries 5Hv3 is especially popular and loved at LAN-events and internet cafés around the world. With the ability to dismantle the headset into 3 pieces for easy carrying and transportation makes it the first choice headset for many gamers.
THE NUMBERS
Headphones
Frequency response: 16 – 28000 Hz
Impedance: 40 Ohm
SPL@ 1kHz, 1 Vrms: 110 dB
Cable length: 1.2 + 2 = 3.2m
Jacks: 2 x 3.5mm for PC
+ 4-pole 3.5mm Mac®, Mobile and Tablets
Microphone
Frequency response: 75 – 16000 Hz
Pick up pattern: Uni-directional
Sensitivity: -38 dB
Impedance: 2K Ohm