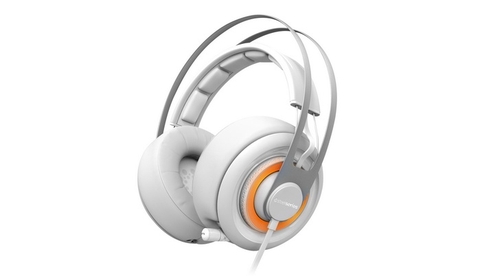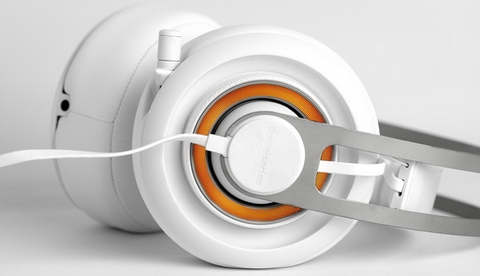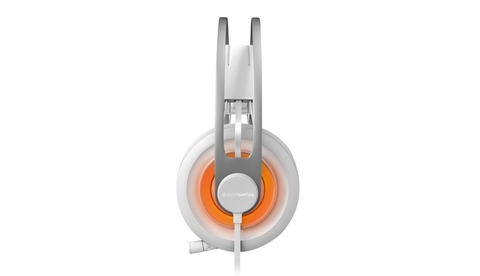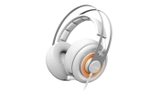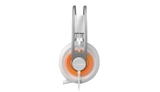 SteelSeries Siberia Elite White - Gaming Headset
Thương hiệu : SteelSeries |
SteelSeries Siberia Elite White - Gaming Headset
Combining iconic and modern design with advanced audio engineering, the Siberia Elite produces an incredible experience of both sight and sound. It delivers realistic 7.1 virtual surround sound, enabling to you to locate your enemy before they see you. The noise-canceling microphone allows your teammates to hear you clearly. The SteelSeries Engine 3 empowers gamers with extensive mic-performance features, Dolby surround, and illumination controls. Dials on the earcups also provide easy access to voice and microphone-mute controls.
Realistic 7.1 channel surround sound The Siberia Elite is equipped with next-generation SteelSeries drivers for outstanding sound with natural, accurate bass extension, high-frequency detail, and phenomenal impact. The Dolby Headphone signal processing technology delivers up to 7.1 channel surround sound for richer, more spacious headphone audio. With Dolby Pro Logic IIx you experience engaging, natural surround sound. Special effects are more realistic than you ever thought possible. Video games reach a new level of audio intensity, and your music is more compelling than ever before.
NOISE-CANCELING MICROPHONE The microphone is capable of active noise-cancellation when used with the included USB sound card. This greatly reduces background noise for crystal-clear transmissions. It also features an LED right on the microphone to indicate when you are muted. The microphone is also retractable. You can hide it away when you need to listen to music or watch movies.
INTUITIVE CONTROL No need to fumble for the cord searching for your inline control. Simply rotate the dial on the left ear cup to mute or unmute the microphone. On the right side, rotating the dial adjusts the volume.
COMFORT and MORE The lightweight, perfect-fit suspension headband offers luxurious comfort and style. The Siberia Elite cushions are super thick, packed with memory foam, and covered in leather. They provide a luxurious level of comfort, but there's more to the story. The cushion completely envelops the structure of the ear cup to insulate the driver. This creates an insulated chamber that reduces resonant warp and creates a superior acoustic experience. Lastly, all that extra padding creates a great seal around your ear, providing a high level of passive noise reduction. You can focus on your audio experience and shut out the world.
CUSTOM SOUND AND COLOR ILLUMINATION The SteelSeries Engine 3 allows you to define and save a 10-band equalizer setting for each of your unlimited profiles. Each of these profiles can be game-specific, and set to load automatically when your game launches. ColorShift, in the new SteelSeries Engine 3, brings a whole new element to the standard 16.8M color illumination. Why settle for just one color at a time, when you can now define a set of colors to rotate on a set interval? Get creative and create a style of your own.